I Lakers dominano anche Gara 2, niente da fare per i Miami Heat, che non hanno mai mollato. Davis devastante. Il racconto della partita e gli highlights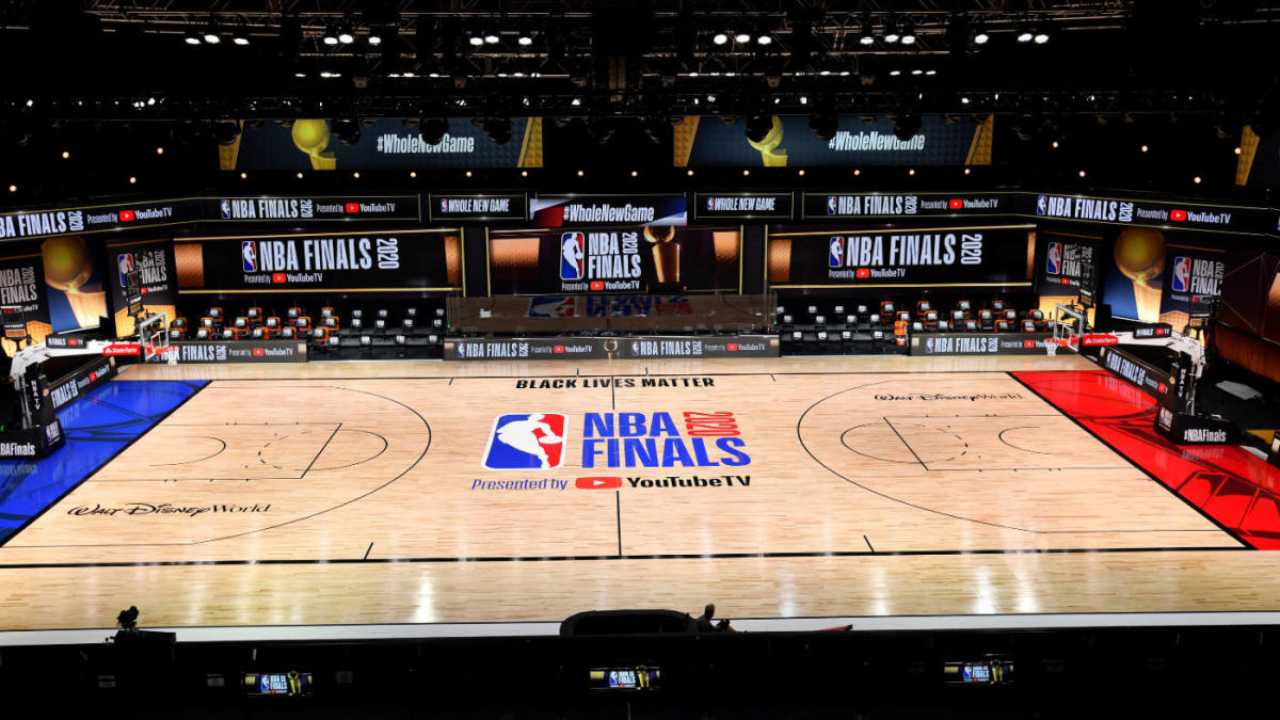 I Lakers dominano Gara 2 e mettono le mani sul 17esimo titolo Nba della loro storia. La squadra di coach Vogel ha ripetuto l'enorme prestazione di Gara 1, al momento la serie sembra indirizzata verso la California.
Rondo stays a few steps ahead ?

(?: ABC) pic.twitter.com/y3JhsLpVfa

— Los Angeles Lakers (@Lakers) October 3, 2020
Tra i Los Angeles Lakers in mostra soprattutto Anthony Davis, autore di 32 punti e 14 rimbalzi, e Lebron James, autore di 33 punti, 9 rimbalzi e 9 assist, ma anche Rondo e Howard hanno dato un grosso contributo.
LeBron seals and finds AD for the @Lakers SLAM in #PhantomCam! #NBAFinals on ABC pic.twitter.com/hi15QxGEj4

— NBA (@NBA) October 3, 2020
Non bastano ai Miami Heat, decimati dagli infortuni di Adebayo e Dragic, i 25 punti di Jimmy Butler e i 24 di Olynyk. Il risultato finale è 124-114 per i Lakers.
Congrats to @KingJames of the @Lakers for moving up to 6th on the all-time #NBAFinals GAMES PLAYED list! pic.twitter.com/qs4MlEi0jV

— NBA (@NBA) October 3, 2020
Potrebbe interessarti anche – Basket Nba | Finale Lakers-Miami: il calendario e la programmazione Sky
Los Angeles Lakers-Miami Heat 124-114. Riassunto e highlights della partita
Anche in Gara 2 partono subito forte i Lakers, che provano sin da subito a prendere le distanze dagli avversari.
Stavolta non con il tiro da tre come accaduto nella prima partita, ma con l'intensità difensiva, rimbalzi offensivi e giocate intelligente in attacco. Il parziale del primo quarto è 29-23.
Rondo finds AD from halfcourt and LeBron at the rim!@MiamiHEAT 54@Lakers 68#NBAFinals on ABC pic.twitter.com/CphhMe5b8F

— NBA (@NBA) October 3, 2020
Nel secondo periodo la musica non cambia, i Lakers viaggiano al doppio della velocità e costringono Miami a rincorrere. I ragazzi di coach Spoelstra ci mettono il cuore, ma non basta. Si va all'intervallo sul 68-54 per Lebron e compagni.
Il terzo quarto inizia con quattro canestri consecutivi di Anthony Davis, autore di un'altra prestazione superlativa.
Congrats to @KingJames of the @Lakers for moving up to 4th on the all-time #NBAFinals REBOUNDS list! pic.twitter.com/jWHvYJF3tL

— NBA (@NBA) October 3, 2020
Gli Heat provano a restare in partita con le triple di Duncan Robinson e i canestri di Olynyk, un paio di giocate di Lebron permettono ai Lakers di andare all'ultimo intervallo sul +10, con qualche sofferenza.
Nel quarto periodo gli Heat mettono in campo lo sforzo finale per tentare la rimonta, ma i Lakers riescono a restare sempre con un vantaggio in doppia cifra, grazie soprattutto ai rimbalzi offensivi di Davis. Finisce 124-114 per i californiani.
Gara 3 è prevista nella notte tra domenica 4 ottobre e lunedì 5 ottobre alle ore 01.30. I Miami Heat dovrebbero recuperare Goran Dragic, meno probabile la presenza di Adebayo.
2-0 in the Finals
4-0 in the Mamba unis#LakersWin pic.twitter.com/LYfA26qWjV

— Los Angeles Lakers (@Lakers) October 3, 2020